Your Full Service Landscape Management Partner
Look to Environmental Design Landscape as your partner in increasing land asset value through proper landscape design, installation and management. We understand our role in your supply chain, and we'll work diligently to help you meet your objectives on time and on budget. We'll assess your needs, identifying opportunities and potential liabilities, all in an effort to maximize value and reduce risk.
Multifamily Landscape Maintenance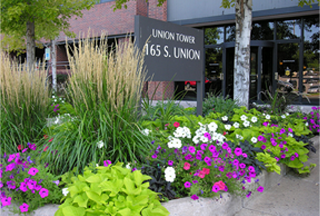 First and foremost, curb appeal attracts better tenants. Better tenants drive rents up and are less expensive to service as tenants than a more undesirable clientele. This vital first impression invites prospective renters to come down that first drive, to make their way to the welcome center, and tour their prospective new home. If that first impression is poorly maintained common areas, a cheap looking entryway, and sick or diseased plant life, how will they feel about entrusting you with a 12 month lease?
Proper landscaping lets the prospective buyer know that this property will continue to be well-
maintained, and that this is a place they'll be proud to call home. EDL works with you to maximize your return on investment (ROI) so you'll maximize every landscaping dollar and see the return in higher occupancy rates at higher rates, with tenants and owners who will be less expensive to "maintain".
Click here for more information
Municipalities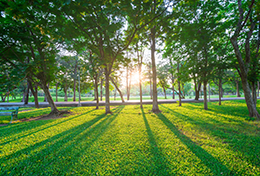 For our energy sector clients, proper vegetation management techniques not only beautify their property assets, but can also mitigate many potential liabilities. From pruning and landscaping to keep brush and vegetation away from critical equipment, to to creating "screens" with busghes and shrubs to help better fit your property into the surrounding area, EDL is your partner in protecting people, equipment and the neighborhood from unsightly, potentially harmful overgrowth.
Click here for more information
Commercial Landscape Solutions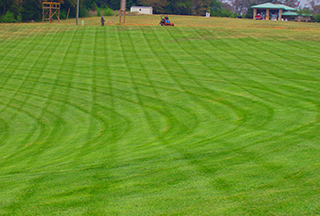 Commercial properties have their own sets of needs and priorities. Great curb appeal attracts tenants as well as customers. At the same time, a proper landscape plan can improve traffic flow throughout the development.
From planning through construction and ongoing maintenance, EDL is your solution to creating the ideal landscape plan for your commercial property. We can help you manage your exterior services every step of the way. Look to us for everything from common area designs including water features, hardscape development, monument signs for your entryways and directories, to the perfect selection and development of a comprehensive landscape plan.
Click here for more information
Like our clients, The US National Whitewater Center, you can count on EDL for innovative and beautiful
landscape solutions, including hardscape construction, designed to last the test of time. Our emphasis
is on controlling future costs. We bring 25 years of experience in lifecycle management to every project
and utilize the latest techniques of green design.